The 15ft Acolyte Ultra float rod has that all-important extra length so vital for improved line and float control.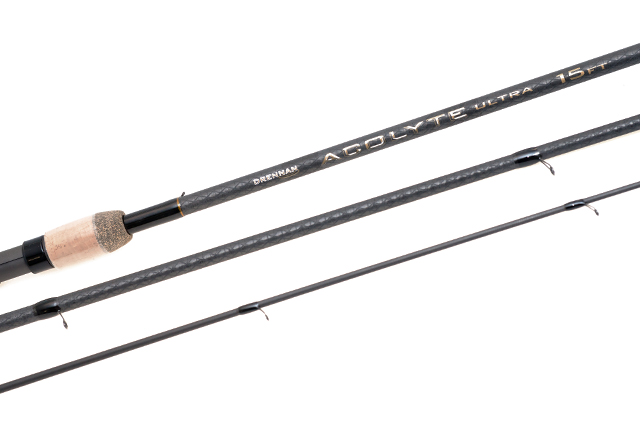 It is particularly suitable for river fishing, as the crisp tip section offers supreme line control with stick floats, wagglers and bolo floats. The extra length of this three-piece rod is also a great asset when tackling deeper swims.
Despite being 15ft the super slim and featherweight blank still only weighs approximately 5 3/4oz (163g), which makes it lighter and better balanced than many manufacturers' 13ft models!
It is perfectly complemented with reel lines from 3lb to 5lb (1.4kg to 2.3kg) and hooklengths from 4lb (0.15mm) right down to 1 1/2lb (0.09mm).
The 15ft Acolyte Ultra is designed with the connoisseur in mind who wants the very best when it comes to long float rods!
Features:
Average rod weight of 5.75oz (163g)
High modulus carbon blank
Three sections
Ultra slim
Lightweight and perfectly balanced
Excellent line and float control
Crisp and responsive blank
Suitable for reel lines from 3lb to 5lb
Can be used with ultra light hooklengths below 1lb 8oz (0.09mm)
Full cork handle
Engraved butt cap
Fuji reel seat
---