---
---
Drennan Crystal Avons are a set of four river floats, each with a buoyant upper body and a long non-buoyant stem for stability.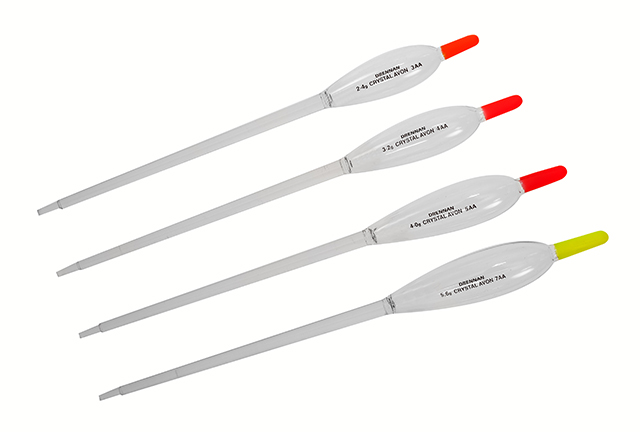 The Avon is a traditional English design of river float made from tough, buoyant plastic. Its bulbous body and lathe diameter tip are ideal for fast water and the stable stem acts as an excellent stabiliser.
These floats are always attached at the top and bottom using silicone float rubbers. Importantly, the line cannot damage or cut into the tough plastic as it can with a more traditional balsa body.
The Range:
3AA (2.4g)
4AA (3.2g)
5AA (4.0g)
7AA (5.6g)
Features:
Unobtrusive
Buoyant upper body
Long non-buoyant stem for stability
Attached at the top and bottom using silicone float rubbers
Great for trotting along the far bank
---